STAR Awards Competition & Speciality Foods Competition
16 Aug 2013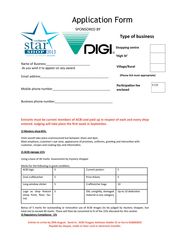 Members will have received entry forms for the STAR Awards and the Speciality Foods Competition by now and we will be preparing the stage for the finals in the RDS in September.
STAR Awards entries should be in by end of August and Speciality Food entries in by 13th of September.
Good luck to all entrants.
Click here to download STAR Awards form